Ship & sell your first product
Year of Hustle
$0 to $10k in 12 Weeks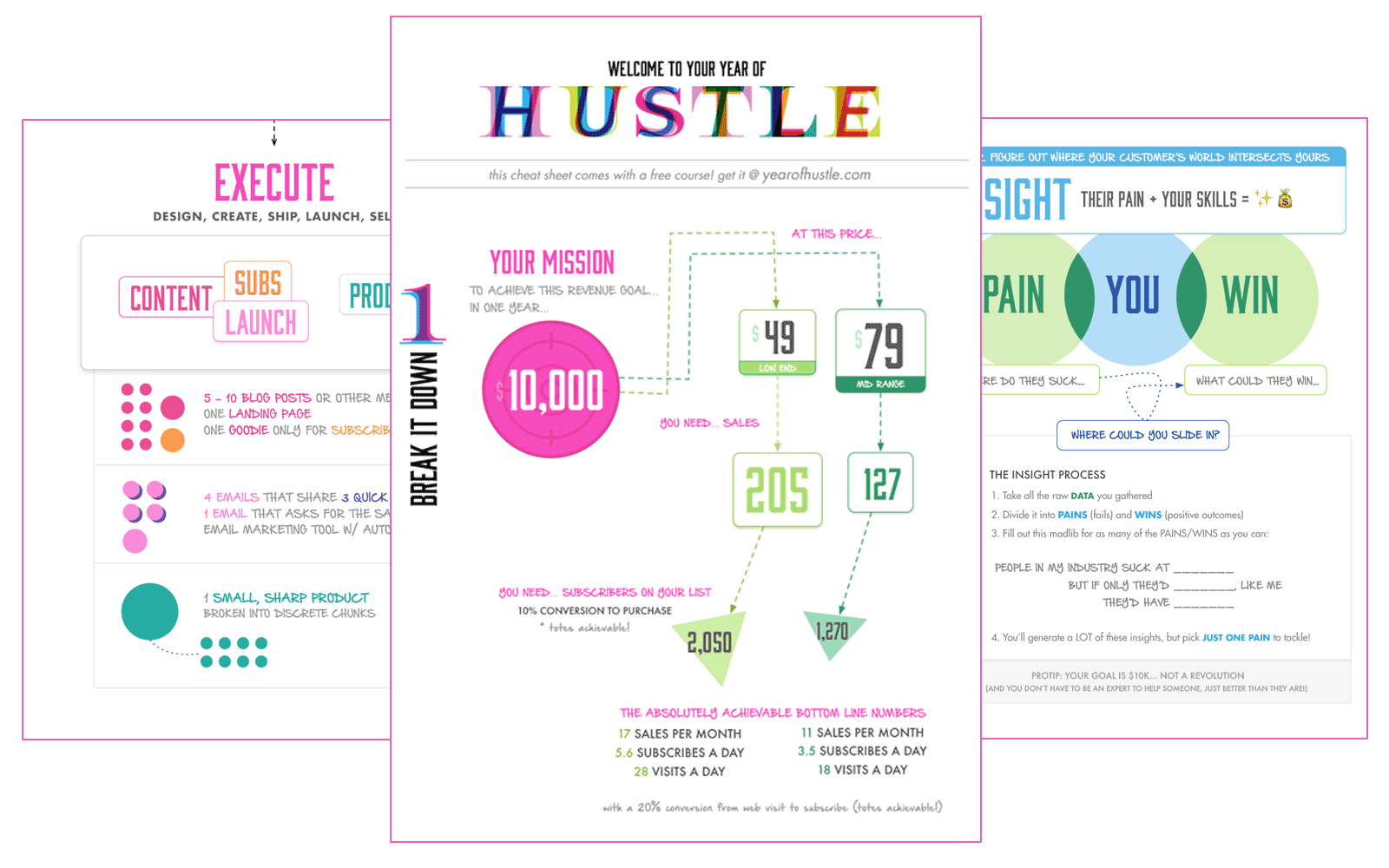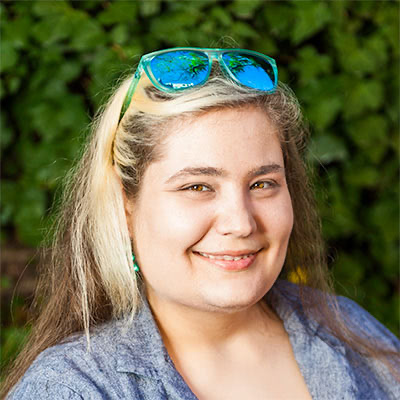 Hi I'm Amy Hoy. In 2008, I made exactly $0 in product revenue.
One year later, in 2009, my products made $85,000.
10 years later, my products earn over a million dollars every year.
Work smart, and it's not hard to hit five figures… in a year… on the side. The trick is to break everything down into achievable chunks. Don't aim for $1 mil. Don't aim for a blockbuster. Aim for five figures ($10k) and hit that target. Then pick a bigger one.
You can make your first $10k with just 127 sales. That's less than 11 sales a month!
Today, my products gross $1m/year. All because I declared 2009 my Year of Hustle.
Will this year be your Year of Hustle?
My Year of Hustle Roadmap will help you every step of the way.
Join 10,000+ fellow bootstrappers in the journey to their first $10k in product sales.
You use this roadmap to learn…
How to run the numbers
How to come up with multiple profitable product ideas
How to exploit every advantage you've already got
How to choose which product to make first
How to create a content marketing site
How to design a launch
What to do each week for 12 weeks (in detail!)
Ready to start your own Year of Hustle?
Drop your email in the box below and I'll send you the Roadmap to $10k in product sales.